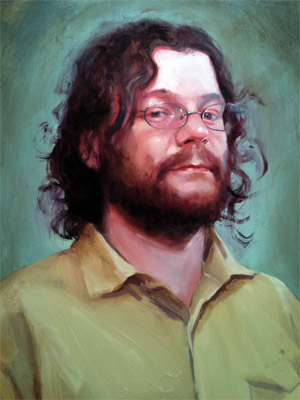 Gabe Ripley has been helping artists use technology to propel and secure their careers and business since the mid-nineties. After finding great success in promoting tattoo artists, in 2005 Off the Map Tattoo first opened its doors. Now over ten years later there are 3 Off the Map locations in MA, OR, and Italy. In 2007 Gabe started producing professional development events in unique locations, and now produces or co-produces a 4 day tattoo gathering, an art retreat, a 2 day conference, and numerous single day events. Event locations include resorts in Massachusetts, Colorado, New Mexico, Venice Italy, Dublin Ireland, and the Magic Islands in Brazil among others. Gabe Ripley has presented at the Worldwide Tattoo Conference and taught a seminar "Building a GREAT tattoo business" at tattoo conventions and online.
Off the Map inc's technology and marketing is powered by TattooNOW, which has been empowering thousands of artists with career enhancing technology and education for over fifteen years. Before TattooNOW, Gabe had a very successful freelance programming career in the USA and in Europe. Projects included programming Smurf, The Little Prince, and Lucky Luke video games, touch-screen kiosks for Honda and the Epcot Center, and monthly business multimedia DVD-Roms narrated by Leonard Nimoy. Ripley was a founding partner in a technology company in 1996 (which still exists!). Travel has been a staple of Gabe's business and personal life since hitch-hiking barefoot through eastern Europe in 1992. He stated programming BASIC when he was 8 years old, and dropped out of college twice but that didn't stop him from teaching college level computer courses at age 20!
Off the Map inc has grown to over 30 team members, and Gabe does his best to lead by example. Gabe reads, listens to, and seeks out quality advice non stop in an effort to keep his company from losing or water ing down it's vision, values, or voice. He is progressive in politics and business, and works hard to give more than he takes. Since reading Issac Asimov books growing up, thinking about vast visions as well as the impact of our actions for the short, long, and very long term has been ingrained into Gabe's thinking. Understanding that his business is supported directly by local, national, and international communities, Off the Map truly tries to directly enhance the communities that are helping it thrive. He defines success by how much he can afford to give back, and helps produce benefit events. His mission is ultimately to make a long lasting positive mark on the world (or at least get three to four weeks vacation!). Ideally, Off the Map inc will secure it's company culture and real estate so it can leave a positive mark on the community for generations to come. There are various articles written by Gabe and about him online and in the real world magazines and books as he loves to talk once someone gets him started.
Tattoo Artist Magazine article(s)
Portrait painted by Shawn Barber